Speaker
Mark Morton- 10th April ,Hanbury Manor/ 13th May Cranage Hall, Cheshire
Director, Ernst & Young LLP
Mark is a Director and the leader of EY's Human Capital Taxes team in the East of England with a career in taxation which spans over 20 years. Mark also heads up the EY Fleet Consulting team.
Acting for a number of motor manufacturers and retailers Mark has developed a specialism in company car fleet planning and Employee Car Ownership arrangements. He was directly involved in the discussions with HM Revenue & Customs on the impact Disguised Remuneration would have on Employee Car Ownership arrangements in the UK leading to revised legislation.
Having worked for the Inland Revenue and big 4 professional services firms over 20 years, Mark has a wealth of practical experience in employment taxes issues.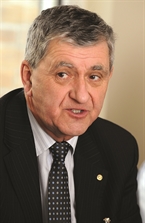 Speaker
Tony Leigh -10th April, Hanbury Manor
Head of Car Fleet Services, PricewaterhouseCoopers LLP
Since October 1998, I have been with PwC working in Business Services as Head of Car Fleet Services, managing the firm's salary sacrifice fleet of 2000 cars.
I was Chairman of the Association of Car Fleet Operators for a number of years and am currently co-Chairman of the Major Fleet Forum.
Previously to working with PwC I provided fleet consultancy services to a number of major companies.
Prior to becoming a self-employed consultant, I was fleet manager for Granada Computer Services.
From 1981-1990, I was with Schering Holdings, latterly as Assistant Company Secretary, responsible for Cars, Travel, Property and Insurance.
I originally trained as a photographer, working for a number of organisations including EMI Records, Shepperton Film Studios, Ministry of Transport and Fisons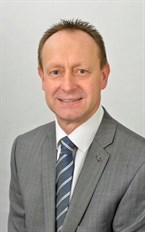 Speaker
Martin Gay - 10th April Hanbury Manor/ 13th May Cranage Hall , Cheshire
National Leasing & SMR Manager, Skoda Fleet Sales
Martin is the Regional Contract Hire and Leasing Manager for SKODA UK responsible for building awareness and desirability of the SKODA Brand and product in the Contract Hire and Salary Sacrifice sector through leasing companies. Martin has worked in the industry / Volkswagen Group for 34 years.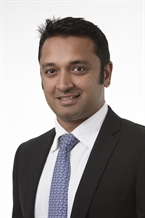 Speaker
David Fernandes 10th April Hanbury Manor / 13th May Cranage Hall, Cheshire
Managing Director, SG Fleet
David is Managing Director for sgfleet taking overall responsibility for sgfleet UK operations. Having worked in employment benefits and fleet management for 15 years in three different countries, David used his experience to develop NovaLease, sgfleet's car salary sacrifice offering.
Having been in the UK for four years now, he's somewhat of a local but still supports Australia in cricket, rugby and all other sports which matter..."